Start of main content
Leader in installation and maintenance
We develop comprehensive projects in the fields of Telecommunications, Energy, Civil Works, Security, Remote Management and ICT Development in Spain and abroad.
Vision and mission
To be a reference global partner for our customers, delivering technological solutions which create value and promote progress.
To provide a complete turnkey service, using our own resources and creating quality, competitive, safe and long-lasting solutions.
Proximity
We are next to our customers and help them to grow. Thanks to our broad geographical presence, we can understand the particularities of each of the territories and thus offer prompt and flexible responses to their inquiries.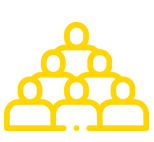 Own Resources
We try to use mainly our own resources, being as thorough and systematic as possible in our selection and training processes in order to ensure high standards in terms of quality.

Competitiveness
The talent of our team is put at the service of projects and comprehensive solutions which provide for an individual answer to our customers' demands.
Our professionals make efforts every day in order to provide the most competitive solutions.
Continuous improvement
Our ambition to make progress every day keeps us focussed on searching constantly for new ways to innovate that will allow us to offer optimal solutions for our customers.
This will to succeed is what boosts us to be on the top of several quality rankings for the past years.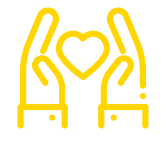 Honesty
We show integrity in our performances and we do what we say.

Financial soundness
Based on high re-investments of our benefits, making it possible to evolve, grow and expand, at the same time avoiding risks for our customers.
More than 35 years of experience endorse our track record
End of main content