Start of main content
A global organisation, with international presence
Our customers are our best allies, wherever they are. This has encouraged us to create an organisation with international presence.
+6500
PROFESSIONALS IN OUR TEAM
62
SITES INCLUDING OFFICES AND WAREHOUSES
+35 years
PROVEN EXPERIENCE
We have offices in Spain, Germany, Chile, the Netherlands, Portugal, Italy and Peru as well as projects in 12 different countries on 4 continents: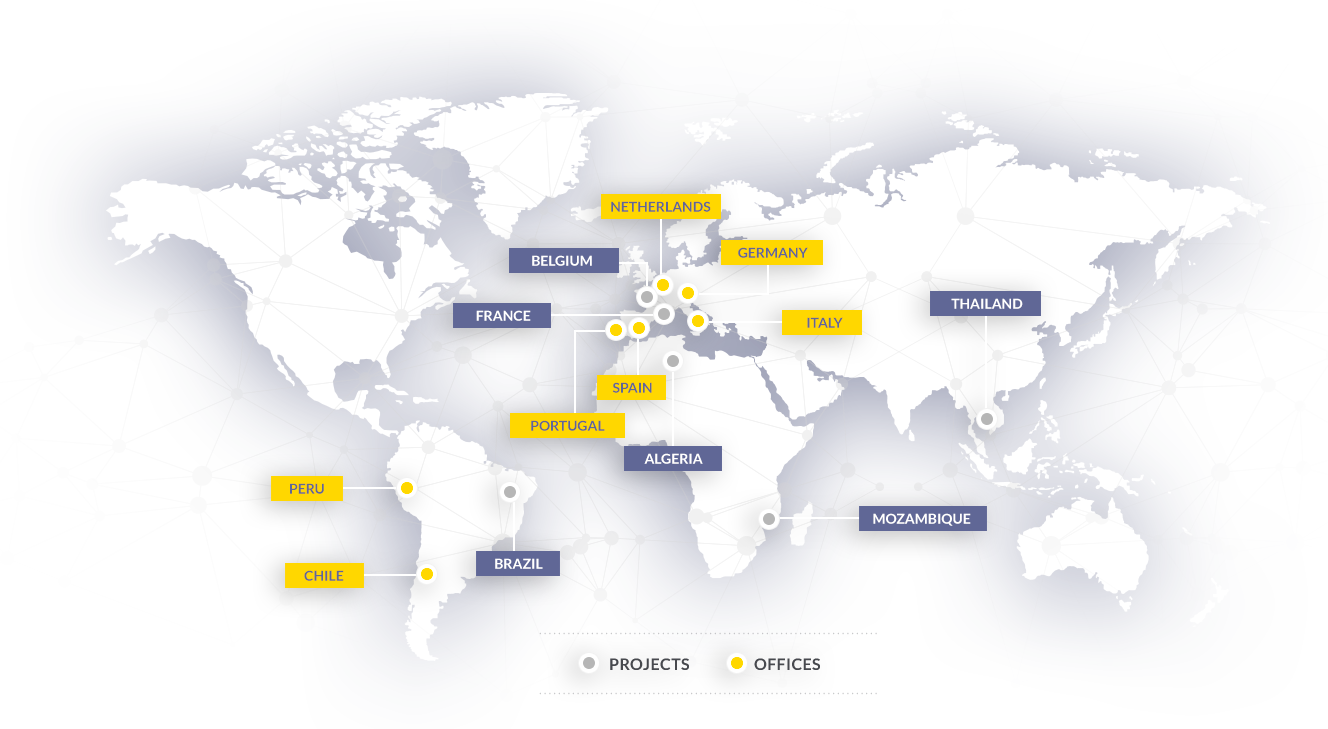 Belgium
Construction and maintenance of thousands of photovoltaic installations of residential category for self-consumption ranging from 3 kw to 10 kw.
France
Construction of 60 MW of photovoltaic plants distributed through several regions in France. Construction in PAU of the Fibre Optic network, the installation service and maintenance of customer's premises.
Italy
Construction and maintenance of more than 100 MW of photovoltaic plants spread around the whole Italian geography ranging from Turin down to the Sicily island.
Peru
EPC of a photovoltaic farm of 20 MW between the Arequipa and Moquegua communities.
Brazil
Construction of fixed and mobile telecommunication networks. Framework Contracts for Telefónica in Campinas and mobile phone contracts in the states of Minas Gerais, Bahía and Sergipe.
Mozambique
Electromechanical installations and services of RMS in the international airport of Nacala for our client INDRA.
End of main content