Start of main content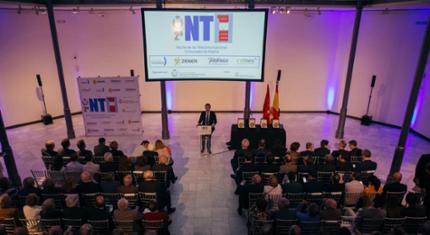 2nd Night of Telecommunications of Madrid
08/06/2018
The 2nd Night of Telecommunication of the Community of Madrid was host to the AEIT Madrid 2018 Awards that recognise the most outstanding companies, institutions and personalities in the field of telecommunications.
The Palacio de la Alhajas de Madrid was the venue of the 2nd Night of Telecommunications of Madrid, organised by the Delegation of the Spanish Association of Telecommunication Engineers of the Community of Madrid (AEITM), with the participation of representatives of different public administrations, companies and associates of the region, with the aim of being a meeting point for the different ICT agents and companies.
The 2nd AEIT Awards Madrid were presented during the event, in four different categories. These awards are a recognition for the involvement of institutions, companies and personalities that favour the development of the ICT sector, as well as the career of an outstanding professional of the telecommunications sector in the Community of Madrid.
End of main content